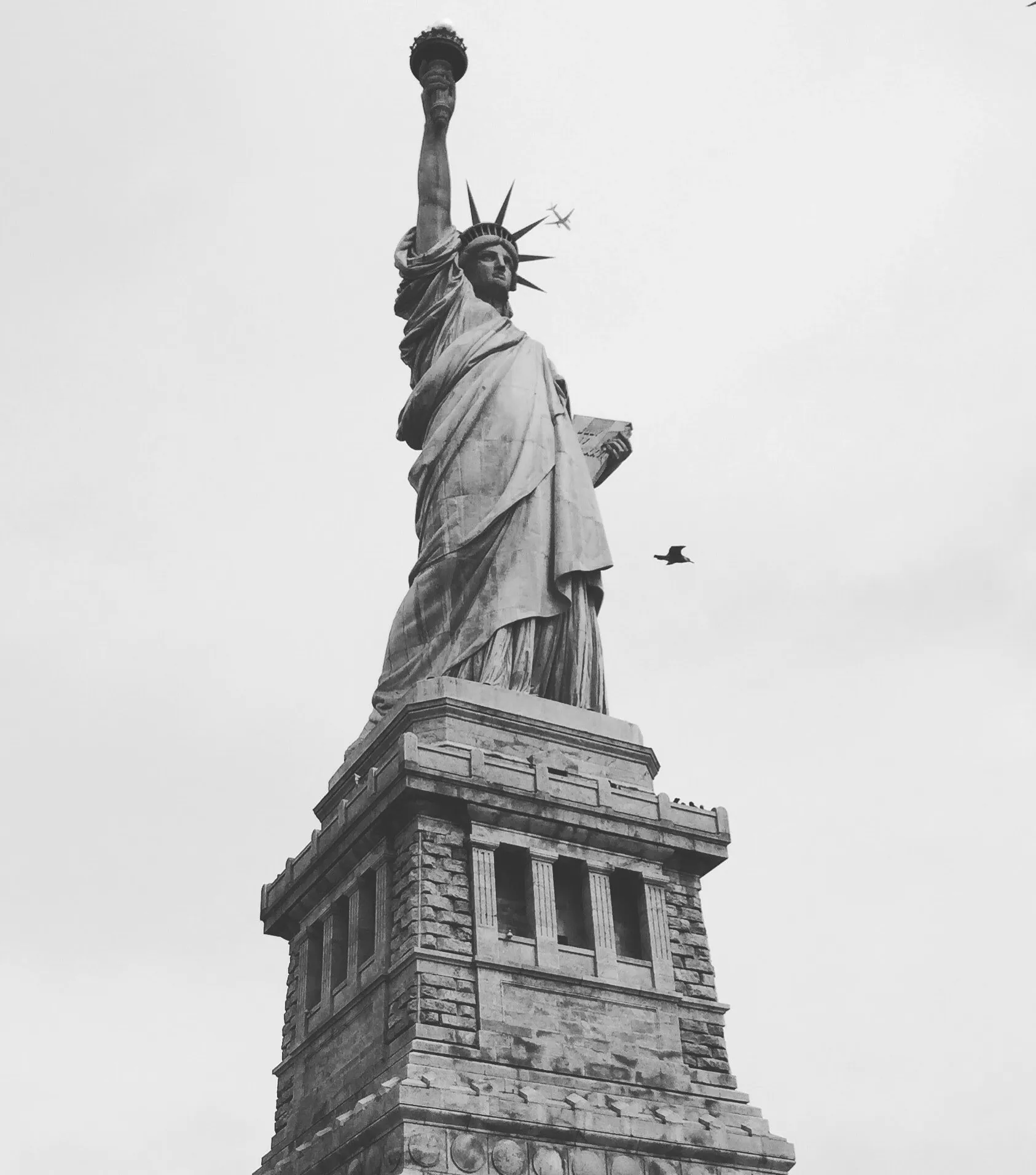 Regulatory
In New York, everybody from the entrepreneur to the connoisseur is asking one question: "How can I get involved in the legal weed industry?" Although it is technically legal, you shouldn't turn on the lights and pitch a tent—yet.
Currently, implementation of the adult-use program is in its infancy. The cost of a license and other important particulars have yet to be determined by the Office of Cannabis Management, the regulatory body that will oversee all things cannabis. On May 22nd, Assembly Majority Leader Crystal D. Peoples-Stokes (D-Buffalo) hosted the Cannabiz Convo 104, a virtual workshop meant to answer questions from the community, help legacy market operators find a legal path and outline the key points of the revised Marijuana Regulation and Taxation Act. Below, you can find helpful information and key takeaways from the event.
1.Criminal records for cannabis
The conversation around ending the prohibition of cannabis in most states has been about direct, restorative justice through record expungement and investment into communities directly harmed by the racist war on drugs. "To me that [expungement] was one of the most important pieces of the legislation," Assemblywoman Crystal Peoples-Stokes said. "I mean, there are literally, in the city of Buffalo, 4000 people who had this such record that need to have it removed because it's been a barrier to them moving their lives forward," she said.
"It will happen automatically, but it will take some time. The Office of Criminal Justice Services and the Office of Court Administration are jointly working to identify who these folks are, but it's going take time. We've also put resources in the marijuana legislation to add additional staff to both agencies so that they can get this done a lot quicker in two years."
In addition to extra resources, the Majority Leader has dedicated time to expediting the process even further by hosting marijuana expungement clinics. Three of these events were held in April and their office plans on holding more in the fall. If you or someone you know has a record that needs to be destroyed, feel free to call their office at 716-897-9714.
2. Redefining the narrative
Another part of ensuring that legalization produces a positive impact on our communities is through changing perceptions of marijuana, at the most basic level. Dasheeda Dawson, author and CEO of The WeedHead & Company, said that "eliminating odor as a policing tactic is precedent setting."
As New York embraces to take on an industry with much potential to be equitable, it is paramount that consumers, business owners and regulators alike do not lose sight of the real harms of prohibition. Dawson points out that because everyday people were misled and arrested, our state has a role to play in reshaping public opinion around cannabis. The MRTA sets aside 40% of the raised tax revenue to address drug treatment and public education.
"We have to do the effort as a government to educate publicly," Dawson said. "We've had a medical program for a while, but it's actually one of the smallest and not as successful as it could be, primarily because it doesn't necessarily follow the science…When you think about the COVID-19 track-and-trace public education campaign that we just saw roll out over the last year: That is what public education looks like. And that's what we need for cannabis."
Dr. Jessica Knox, co-founder of the Association for Cannabis Health Equity and Medicine, invited the audience to challenge conventional knowledge about the plant. "We've had all of these years of a negative narrative around cannabis and yet the government also has a patent on the cannabis plant's therapeutic benefits, which is very interesting," Knox said. "Knowing that, it also makes you sort of scratch your head and ask a question of, well, maybe should I be thinking about this differently if these narratives aren't matching up.
Dr. Knox has specialized in cannabinoid medicine since 2015 and highlighted the sheer lack of knowledge about cannabis treatment within the medical field. When starting out, she and others quickly learned that most doctors are unable to answer questions or provide nuanced information for medical marijuana card holders. "In medical school, and in residency training, we continue to only learn about cannabis as a drug of abuse or a gateway drug, which is really incredibly unfortunate because we've known about the endocannabinoid system, which is the system in the body upon which cannabis works, since the mid 1990s," she said.
Despite the colliding narratives about cannabis, Knox believes the discovery of the endocannabinoid system has helped society and the medical field accept alternative healing methods including cannabis and beyond. "For me, as a preventive medicine doctor, the exciting and empowering thing about the endocannabinoid system is that not only does it give explanation to the beneficial effects of cannabis, but it also justifies and gives scientific reason for the use of other botanicals and natural remedies for mind-body therapies for a lot of the ancient and traditional healing methods that Western medicine has often tried to undermine."
3. Home Grow
Unlike Gov. Andrew Cuomo's proposed Cannabis Regulation and Taxation Act, all adults 21 and over will be allowed to grow cannabis for personal use, with some minor stipulations. On Sept. 31, medical patients will be allowed to start growing. Then, 18 months after the adult-use market opens, it will be extended to all New Yorkers. There is a maximum of six plants per individual and 12 plants per household.
4. Your place in the industry
New York's budding billion-dollar cannabis market has yet to be regulated, but there are a plethora of licenses we know of from the legislation, like a retail dispensary or social consumption license. Aleece Burgio, special counsel for Barclay Damon LLP, encouraged audience members to discover their strengths and niche within industry. She estimates that the rules and regulations will come out around sometime in August or September. "Ideally, there's quite a long comment period it takes generally about six months to do revisions to comments," Burgio said. "I think the goal of the legislature and the governor's office is to wrap up rules and regulations by the end of December, to kick off 2022 with rules and regulations in place."
When asked about how legal cannabis will actually remain equitable to all with the rules and regulations in place, Assemblywoman Peoples-Stokes explained how she structured the legislation to incorporate fairness. "Even the chief equity or equity officer is not just an appointment of the governor. They have to be approved by the Office of Cannabis Management's board, not by a majority of three, which the governor has three votes, but by a majority of four, and so now you still have the legislative voice that has to be heard," she said. "There are a number of really, really sharp applicants who I personally know, will not tolerate any movement away from the intention of the law. I trust that and so I guess I could just ask you to trust me."
5. Hemp
As we wait for the ground rules, there are other ways to enter the cannabis space right now, especially considering that it costs less than $2000 to obtain the required licenses to process and cultivate hemp legally through the USDA. Another reason that hemp is worth considering as a business is that cannabis is still illegal federally. Over zoom, Burgio highlighted how this will impact banking, taxation, insurance and other factors. "You get a lot of other avenues open; you're going to have banking available to you because hemp an agricultural commodity." Burgio said. "You'll have insurance, you won't have this dreaded sense of the FBI coming in to take your plants."
Hemp businesses don't have to worry about federal agents busting into their legitimately established businesses, and the MRTA allows for the regulation of hemp to be streamlined under the Office of Cannabis Management. Sheldon Roberts, President of E29 Labs, has expertise in the hemp industry and understands the frustration that comes with constant logistical hiccups. "It was a big conundrum just trying to worry about what you can and what you can't do." Roberts said. "That was the big issue so we're out here selling [hemp] flower, and all of a sudden, now we can't, you know. What is in these provisions and what's to come makes things a lot easier."
The opportunity to enter this space also gives newcomers the much-needed education and knowledge to tackle adult-use market if they choose. "Now you have your foot into one industry which is hemp but then you also could have your foot into the other industry which is this adult use market, and the transition could be a lot smoother," Roberts said. Touching on this, Dawson says that there are many ancillary routes to "add" to the cannabis industry, rather than jumping in headfirst trying to start an edible line, for example. "You don't have to touch the plant to be able to capitalize on the growth of cannabis," she said. "If you're already an attorney, if you're already an accountant if you're already in marketing communications—those are all the disciplines needed and more."

Was this article helpful?